"Overcome" 14k Rose Gold Necklace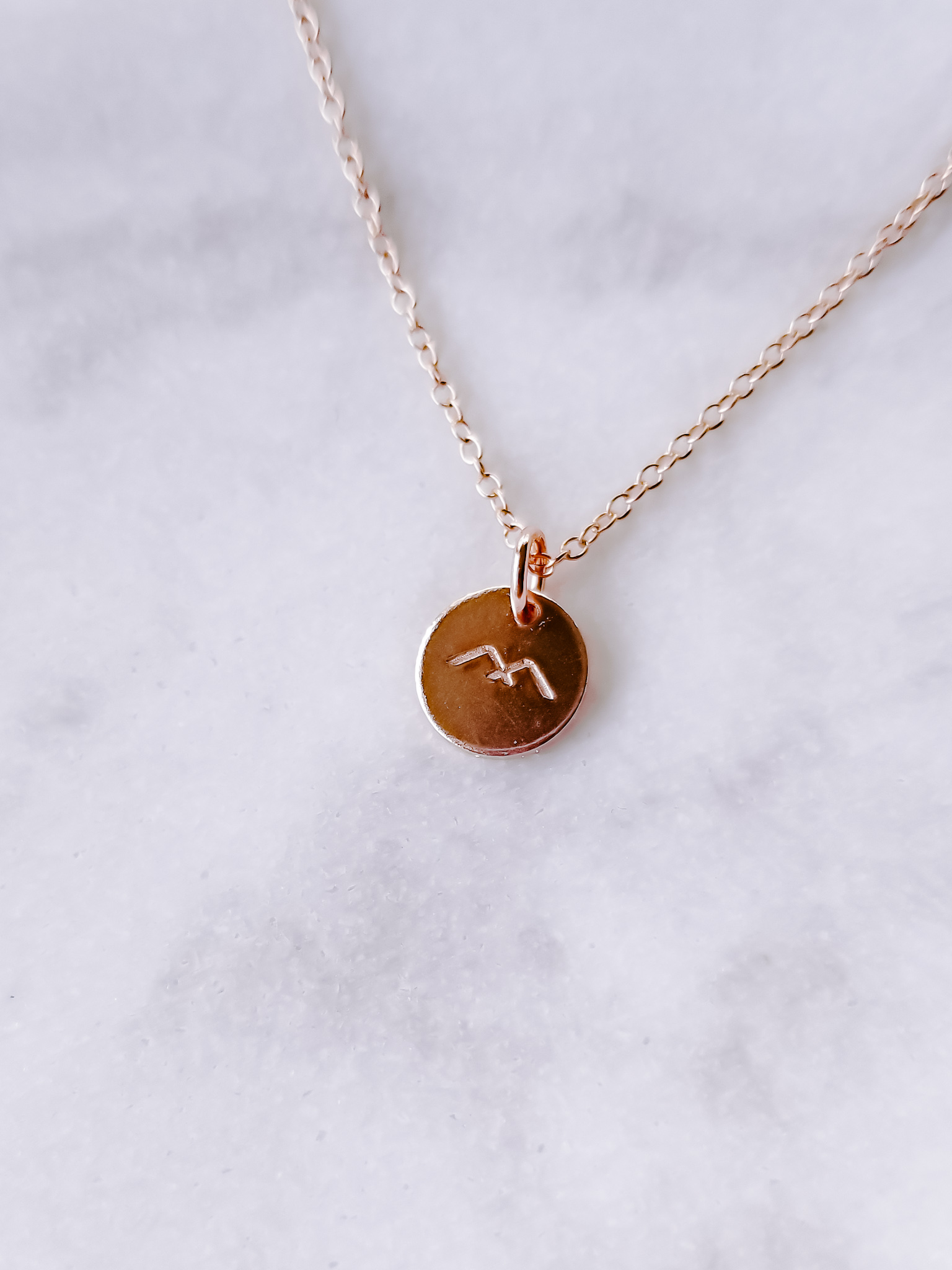 "Overcome" 14k Rose Gold Necklace
_________________________
The {overcome} necklace ~ 14k Rose Gold Filled on a Rose Gold 18" Chain. These were each hand-stamped with love by Selrose. Each one will come on its own card with a beautiful description & encouraging word by me :)
The word "overcome" means a lot around here, and it's a word I reflect on often. You may have noticed that the 'm' in "art that overcomes" isn't actually an 'm' at all. Instead, I used two carets, which are mathematical symbols that represent an exponential power. Everyone sees something different when they look at it, which is beautiful in and of itself. Some see a bird, that soars above, observing but not getting bogged down in the world around it. Others see a mountain, the highs and lows. To "overcome" is not a one time thing- it's a day by day walk - through valleys, steep climbs, and breathtaking views. The revelation comes when you can appreciate this journey, this life that God has given us. It's not always easy. But- there is always beauty to be found. Just look.
PS…. You are dearly loved. And even when it feels like you can't overcome this - whatever this is- remember that God overcame it all for you. Anxiety, Depression, Grief, Death, Condemnation - he paid for it all, so that you could have- Peace, Joy, Life, Light, Freedom, LOVE.
_______________________
Note - If you would like to purchase this item in large quantities for wholesale, you can contact me anytime!